Alex Alexander is passionate about fine art, aesthetic design and enhancing corporate environments, making her the perfect representative for the artists contributing to her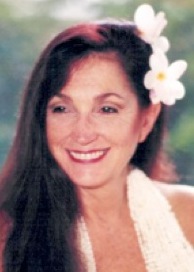 collection.
With a mission to provide high quality art to the corporate world, Alex has spent years cultivating close working relationships with many of the top architects, interior designers and decorators in the Islands and throughout the States.
Respected for her professionalism, sincerity and talent for resourcing great artworks, Alex follows an elegant philosophy – "I find out what my clients need to meet their design objectives, and give them creative choices to enhance the process". She uses this approach when selecting specific art pieces, developing commissions or working with existing elements on site.
With over 25 years of successful experience in sales, marketing, promotion and account management in the fashion & design industries, Alex has earned a reputation internationally as an innovative team-player. As a recognized designer in her own right, she has helped shape and merchandise new trends in key fashion markets worldwide.
Above all, Alex understands how to coalesce creative factors within budget and time constraints so the end result – an interior or exterior space – is rendered exquisite.
This biography is a short version of Alex's years of experience in the industry.