For many years Chris Campbell was a much sought after portrait artist. He has always
been known for his realism and detail.  Now he spends most of his time painting still life's and he is recognized as "being in the top echelon of representational artists working today".
Through years of study, trial and error and imagination Campbell has fashioned a combination of unique techniques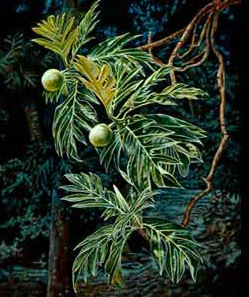 which blend into a style all his own. Chris Campbell's paintings possess a unique quality that all great artists have in common; the ability to present the ordinary in an extraordinary way.
Chris feels that "Painting is a visual sport. Everywhere I go I am looking for that painting.  That isolated, disregarded, juxtaposition of beauty veiled by ordinary". Campbell's paintings beckon the viewer to take a second look.  The natural serenity and stoic majesty of his paintings are timeless.
Gallery