Since graduating from  Montserrat College of Art, Jill Stasium has spent nearly two decades as a full time painter in the NYC art scene. Her prolific output is characterized by a unique and personal color sense and post-Impressionistic images of her urban life-scape. Inspired by her loves of music, nature, and urban density, her body of work also includes large multi-media works, painted instruments, and numerous commissions.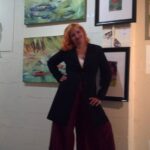 Jill displaying at Art Basel, Miami 2016
"Color is both the emotion and the shape of life. Color defines the light and shadow of outer reality, but speaks to an inner reality as well. Color is also architecture. I use color to define the inner structure as well as the outer embodiment of patterns that reflect the complexity of the music existing within objects, a music that reflects influential emotions, a sense of rhythm to be touched with the mind."
Since graduating with a BFA from Montserrat College of Art in 1992, Jill Stasium has rarely passed a day without painting. "For me, creativity is my life and it totally dominates every moment." This is evident in the pieces she has on display in private collections and select galleries throughout America and Europe.  Her commitment to the Artist's life and the expressionist style – with bold strokes and vibrant palette – displays a vital artist with a spark and joy of life that's infectious. "Whatever is in my mind is what hits the canvas."
When she's not painting Jill spends time boxing (she's a tough southpaw) and spoiling her four cats and pup.  Though internationally travelled, most of of her life unfolds in New York City, which she says is the most inspiring place she has ever lived.
New York Bar Scene Series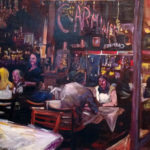 '
'CARMINES RESTAURANT ' 200 W. 44th St., NYC
'CAFE WHA ' 115 MacDougal St., West Village of NYC
Still Life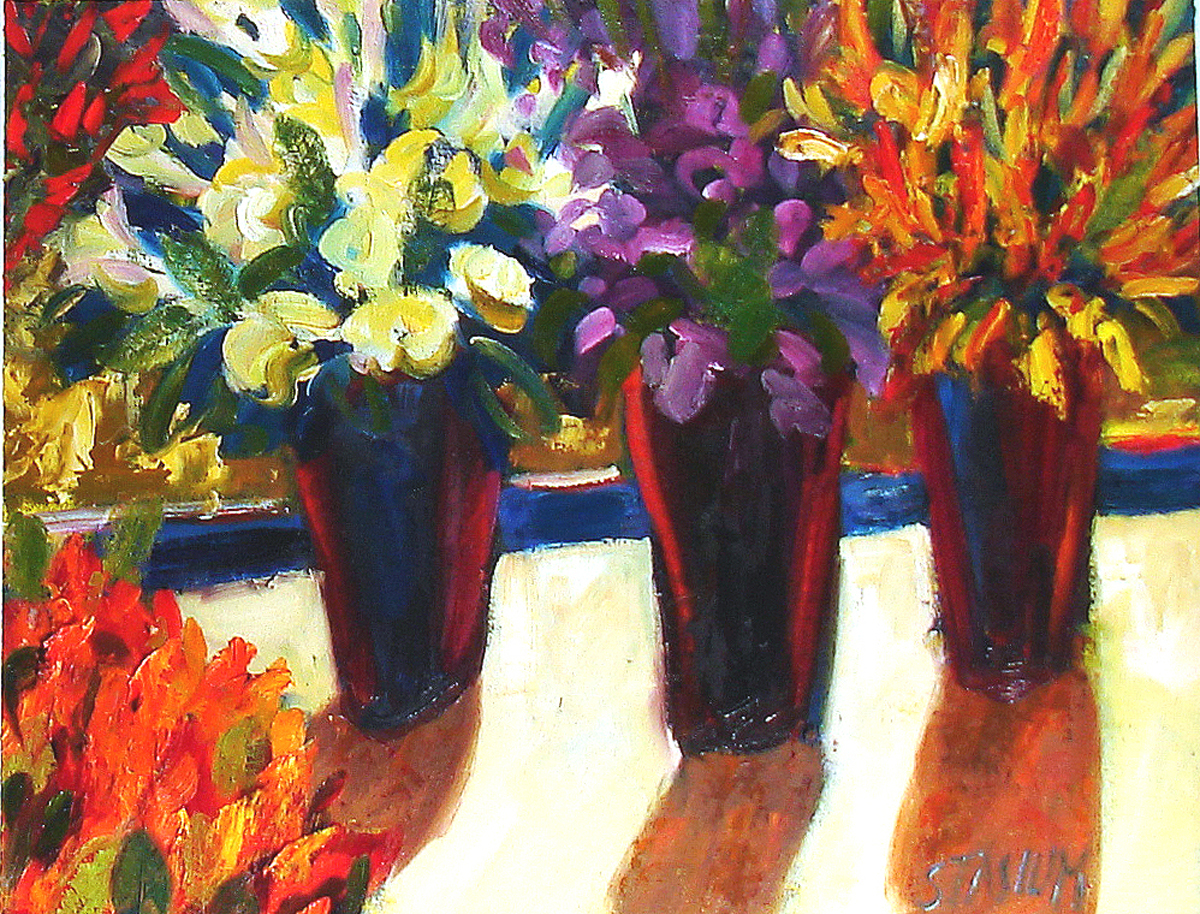 Still Life with Ice Cream Chairs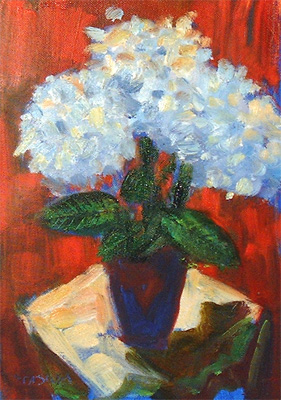 Hydrangas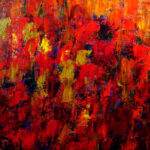 STATEMENT
I have a Post-Impressionist commitment to color and light, defining the world through emotions using primary, saturated colors, colors that are both observed and invented. My commitment to Expressionism is maintained through bold brush strokes and essential gestures. I am attracted to the aggressive brush strokes of the German Expressionists and the passionate turbulence of the Fauves.
I am influenced by medieval altarpieces and the way they combine flat space and depth to represent physical and spiritual reality simultaneously. In this way, I combine abstract and representational space in my work.
What's New
Join me for a great Jersey City exhibit, March 1st at the Gallerie Hudson, 197 Newark Ave., Jersey City.